I would like simple, foolproof installation instructions for WIFI thermostats.
Also includes advanced features, trouble shooting & helpful tips.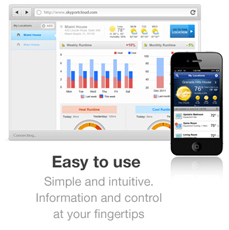 The Venstar T5800 (residential) & 6800 (commercial) WIFI thermostats are the easiest to install and have the most reliable internet connection. These thermostats allow your customers to control their thermostats from anywhere in the world while also allowing you to trouble shoot (including e-mail alerts to you) when the unit is not working correctly or needs service. You can at any time look at exactly how the HVAC system is performing and how it has performed over the last 24 hour.
Back